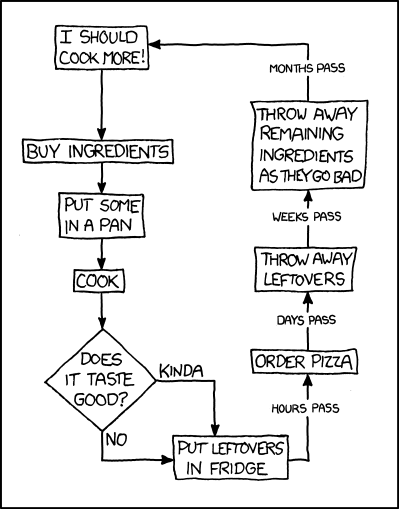 While this doesn't necessarily represent my dabblings in cooking ... it's a bit close. XD The most I've made is a quiche ... but that was back in September.
***
I started using
Pandora
again the other day after getting a bit tired of my Alternative playlist. I started an
Arcade Fire station
. So far, I've gotten ... probably close to 10 Arcade Fire songs ... and 3 different versions of 'Hallelujah'. One is by Rufus Wainright, another by Jeff Buckley, and another by John Cale.
***
Updates ... let's see ... classes are going well. I'm doing my best to keep up with the Lit Theory readings, which are going to be the most demanding. My internship is going well, too. So far, I've locked and uploaded one video. I'm finishing another up hopefully for this Thursday.
Until next post! Allons-y, Alonso!